Photos of the underground house, showing parts of the construction. 
This method of construction is called Gunite it is a process whereby dry sand and cement mix is sprayed out of a hose, with a minimal amount of water added right at the nozzle.  The concrete is sprayed onto a free standing mesh of steel reinforcement. In our case the reinforcing structure was backed up temporarily with plywood to prevent the material from spraying right through and out the other side.  After the concrete hardens, the plywood is removed and moved on to another section for reuse.  After removing the plywood, a finish coat of Gunite is applied to the back (plywood) side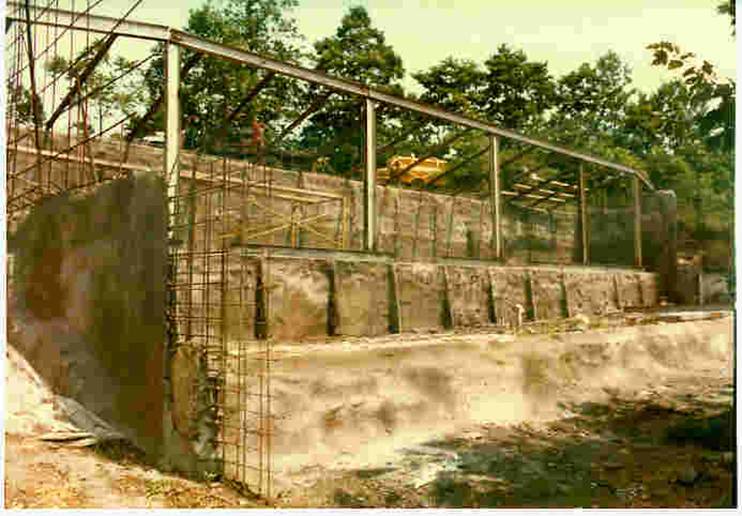 .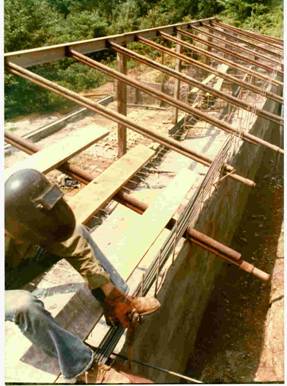 View from the top of the underground house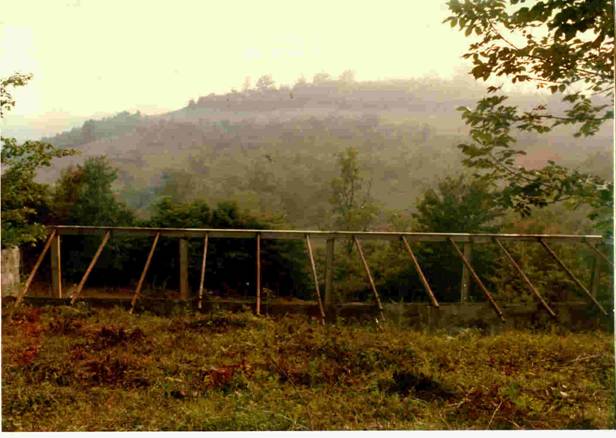 :
Unfortunately, no pictures of the project at other stages, or after completion, are available at this time.
Here is a sculpture in Venezuela that is made by a method similar to that used for the Big Lizard and the underground house, concrete over a mesh of steel wire.   For the smaller sulptures thin wire like fence wire or chicken wire is used.
For the underground house, some reinforcing bars are as much as ¾" in diameter.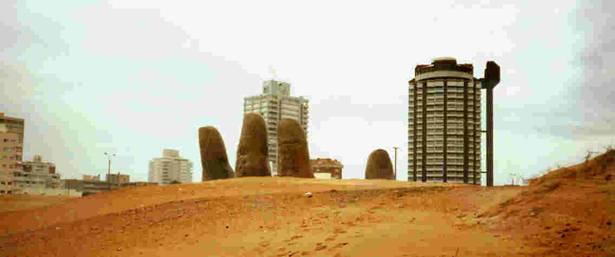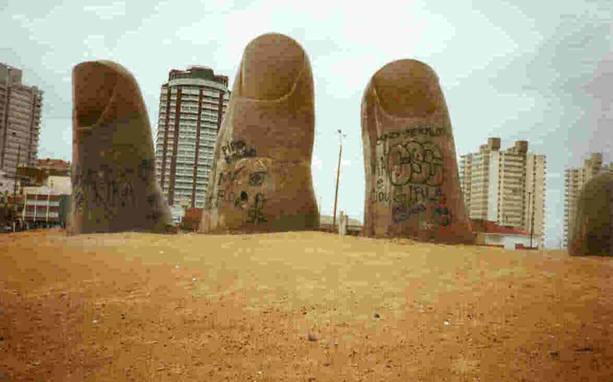 Sandy areas are a good place to make this sort of sculpture – one of the raw materials is already on site.
Here are a couple of pictures of my friend Don's underground house,  some 10 years into the construction: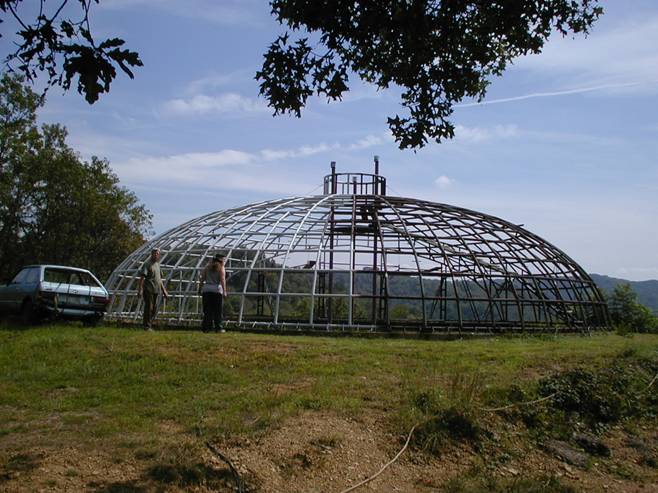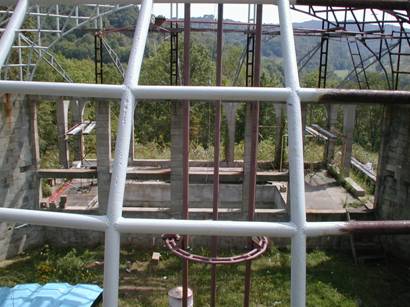 Construction on this building is more conventional in nature:  2 story high wall of concrete block and poured concrete with steel pipe dome (which will eventually be covered by reinforced concrete and buried) sitting on top.  Note front atrium with pool and beginnings of central elevator core.